Dr. Molnar is board-certified to provide comprehensive foot care and pain relief solutions as well as convenient in-office x-rays and minor surgical procedures. The CMI Podiatry Division specializes in the most current podiatric treatment for all foot conditions. Patients are fully educated about their foot problems and treatment options in a comfortable patient-centered atmosphere. CMI's Podiatry Division stays a step ahead in the advancement of foot health. 
Podiatry Services
Diabetic Foot Care and Neuropathy

Advanced Wound Care

Foot Deformities (Bone Spurs, Bunions, Hammer toes, Morton's Neuroma, Peripheral Neuropathies)

Nail Care

Foot Surgery

Heel Pain

Gait Abnormalities (pediatric & adult)

Gout

Fungal infection of skin and nails

Foot and Ankle Injuries

Vascular disease of the Foot

Skin Lesions

Advanced Wound Care options for non- or delayed healing wounds/ulcers of the foot
Every step places 1.5 times your body weight of pressure on your foot.

Regularly wearing heels 2 inches or higher can cause serious foot problems. 

Unaddressed foot pain can lead to chronic knee, hip and back pain.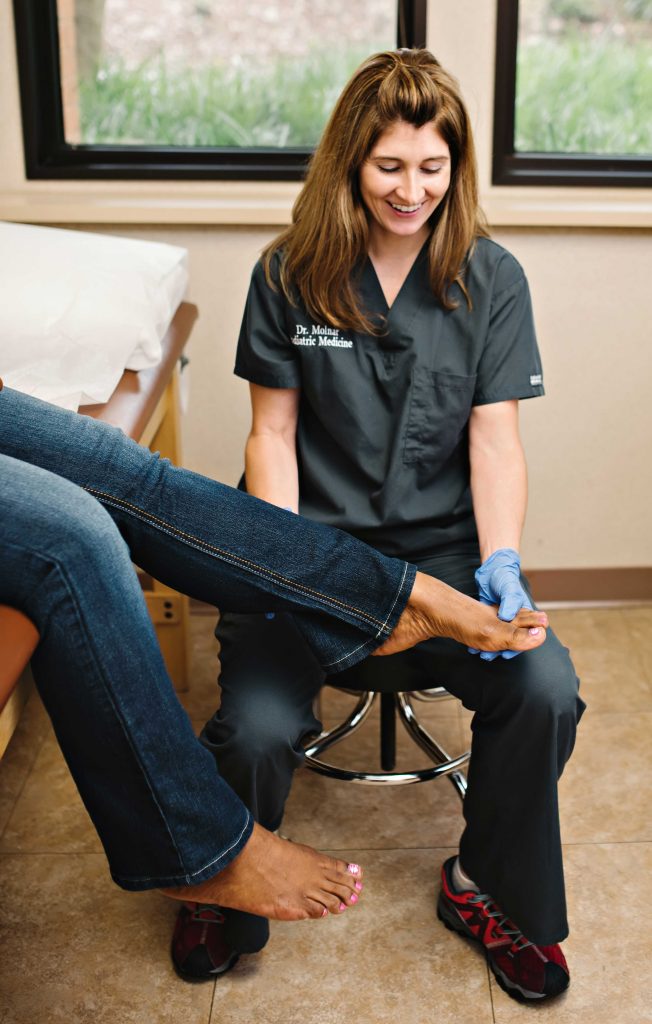 Make an appointment with
Dr. Angela Molnar
Contact us now